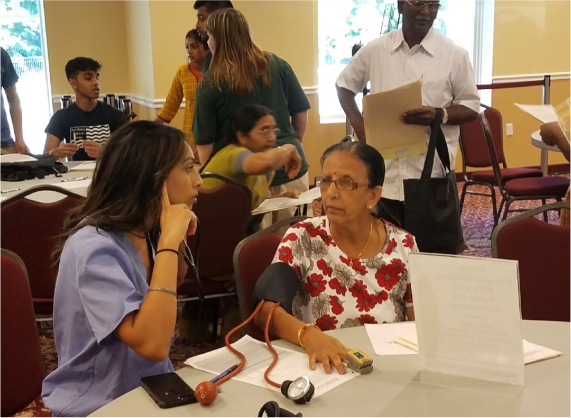 Our original goal was to improve health awareness and offer basic medical screening to detect chronic diseases for uninsured/underinsured individuals in South Asian Community.
Started with one-day health camp – Currently HCNJ organizes four to five health camps annually. A well-conceived community-based healthcare screening for the people residing in Somerset, Hudson, Mercer and Middlesex Counties especially where a large number of South Asian Community members reside.
Mission
Vision
Values
Future Objectives, Goals & Strategic Planning
Mission
The mission of Health Camp of New Jersey – HCNJ is to offer health awareness, chronic diseases screening and prevention education and counseling by providing diagnostic services such as blood test, EKG, specialty consultations and other medical testing for uninsured and underinsured individuals at the regularly scheduled health fairs in the communities throughout the New Jersey since its inception in 1998.
Vision
Values
Future Objectives, Goals & Strategic Planning
Our Future Plan for Expansion
Goal - December 2026
Open an outpatient Community Health Center by 2026 in the Central New Jersey area to Offer timely post-screening follow-up services including primary care, mental health, dental and vision care, evaluations for further diagnostic studies and specialist consultations Incorporate tele-health and group therapy into array of services moving towards value-based care models