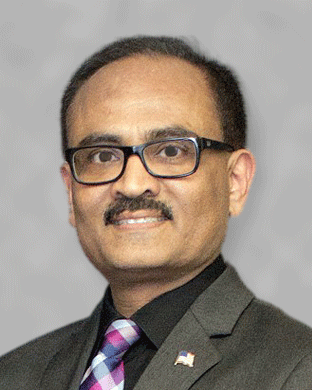 Dr. Tushar B. Patel – President
Health Camp of New Jersey - HCNJ
From the Desk of the President
The mission of Health Camp of New Jersey – HCNJ is to offer health awareness, chronic diseases screening and prevention education and counseling by providing diagnostic services such as blood test, EKG, specialty consultations and other medical testing for uninsured and underinsured individuals at the regularly scheduled health fairs in the communities throughout the New Jersey since its inception in 1998.
Our vision is to enhance quality of life and reduce healthcare disparities for individuals who do not have medical insurance, who are underinsured or cannot afford basic medical, dental and mental health screenings and follow-up for abnormal findings and provide timely intervention to reduce long term complications and save lives.  
HCNJ provides health screening for early detection and disease prevention of medical abnormalities including but not limited to chronic diseases such as diabetes, hypertension, cardiac diseases, various types of cancer, eye disorders such as glaucoma and diabetes retinopathy and mental health conditions.  The health screening is being conducted via health fairs in New Jersey several times a year at temples, schools or community centers.  The screening is open to all individuals above the age 40 who are uninsured or underinsured but is not limited to the Indian community. 
As we celebrate our Silver Jubilee Celebratory Gala on November 19, 2023, to commemorate the great achievement of our volunteer team for their 25 years of dedicated services, we plan to expand our services to open up a Community Health Center in New Jersey.  HCNJ's future objectives and goals are to provide primary health screening for chronic diseases and follow-up services, consultations, vaccinations and other outpatient services for medical, dental and mental health by opening up a Community Health Center in New Jersey by December 2026 or earlier.
Please join us in our humanitarian efforts to provide quality primary health screening to identify chronic diseases earlier to reduce healthcare disparities and have early detection and timely intervention in our communities.