Additional services provided at HCNJ Health Camps in collaboration with the following institutions
Robert Wood Johnson University Hospital, Somerset – RWJ Barnabas Health – part of comprehensive health screening and specialist consultations.
New Jersey Cancer Screening and Early Detection Program – NJCEED – provides comprehensive outreach, education and screening services for breast, cervical, colorectal and prostate cancers.
Legacy Pharmacy Group – Medication management, flu and COVID vaccines and free medications for people under federal poverty line South Asian Mental Health Initiative & Network – SAMHIN – address the mental health needs of the South Asian Community to decrease the stigma and shame associated with mental illness and offer resources for people who seek help Penn Medicine – Princeton Health – primary health screening and education.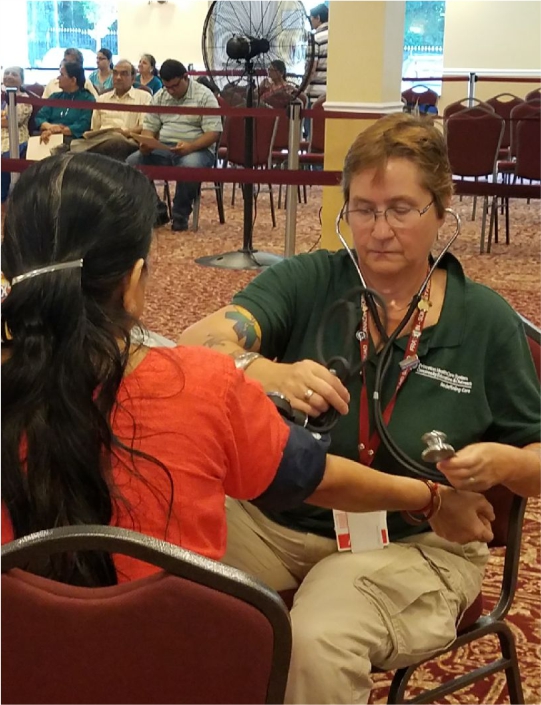 Serving individuals in our communities to address their health concerns...
We have provided over $6.7 million dollars worth of medical screening and diagnostic services to
over 10,000 uninsured individuals in our community.
The following table shows what we have accomplished since IHCNJ's inception:
Our 5 Year Plan (2024-2028) for in-depth Health Screening and Medical Consultation
| | |
| --- | --- |
| | |
| Chronic diseases pocket guide | |
| | |
| Glucometer and strips for blood sugar check ($1000 per year) | |
| Hemoglobin (A1C) for diabetes (100 patients per year) | |
| 2 Electrocardiogram (EKG) machines | |
| Testing exam and EKG supplies ($1000 per year) | |
| Flu vaccinations (150 patients) | |
| Follow-up evaluations and testing to patients with life-threatening conditions (10 patients per year) | |
| Total funds needed for our next 5 years | |